27 Jul

What is My Responsibility as an EPG Security Guard?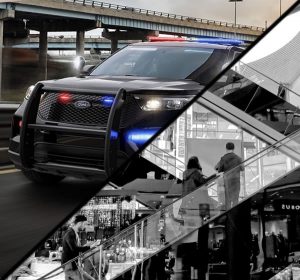 As a Dallas based security guard working for Eagle Protective Group, you might think that you're only responsible for stopping a crime that is occurring right in front of you, and while that may be true, there are other skills you need to employ when on the job.  Whether you are sitting behind a desk or out physically patrolling an area, there are many things to keep in mind when servicing your clients.
For instance, you need to stay alert and remain vigilant for anything that might be happening on your watch. 
This sounds like the most basic part of your duty, but it can often be overlooked when tiredness or boredom takes hold, especially on night shifts or when you've worked long hours at another job prior to your time that night as a guard.  You have a responsibility to the company you work for, and to the client, their property, or other assets that you've been entrusted to protect.  Stay aware, grab some coffee and some restful sleep at night or in between shifts, and keep your senses sharp.
You need to learn how to respond in the event of a crisis.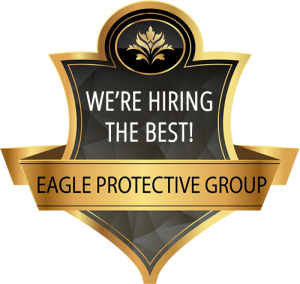 Once something happens, especially if lives are at stake, you will be the person that anyone around you will take their cues from.  If they see you panic, or look lost, then that will affect how they respond to the emergency.  You need to respond immediately, calmly, and have a plan in place ready to execute.  Keeping a situation under control until other first responders can come to the scene can make all the difference.
Following all safety protocols.
Ensuring our safety protocols are followed while still providing excellent customer service is something that can be difficult to accomplish if a person doesn't have the right temperament and is even more vital for bodyguard assignments where you may have to interact directly with the client often and become a part of their day-to-day schedule.  If your client needs to leave their home, office, or address the public in some manner, you need to find a way to accommodate them on their terms, while still ensuring their safety.  This doesn't mean letting the client call the shots necessarily, but it does mean having a firm hand and managing expectations when dealing with the clients.  Having contingency plans in place for various activities also helps, but if the client feels disrespected, or hampered by your level of protection or demeanor, then you may find yourself not long for that assignment, and it may affect your paycheck down the line.
Know when to ask for help.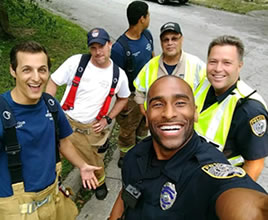 Lastly, you need to know how to follow policies and procedures, and when to ask for help.  Our off-duty Dallas police officers are already be familiar with following orders and operating within the guidelines of the law and the same thing applies to your career as a security guard with Eagle Protective Group.  Just like someone on the police force, there might come a time when you need to radio in for backup.  Don't take on more than you can handle and make sloppy mistakes out of a sense of pride.  If you are overwhelmed, and miss someone who might be smuggling out products or even valuable company secrets, then you are not only failing yourself, but also your team and your client.
It might seem like the responsibility of being a security guard could sometimes be overwhelming.  That is why it is important for you to have a great team behind you, like Eagle Protective Group and we're a company that you can trust to have your back, provide exceptional training, and work with you to provide the best service to your clients that you can.
---
Are you ready for a career in Security with Eagle Protective Group? We're Hiring! Click here to submit an application.