14 Nov

What Does It Mean to Be Our VIP Security Client?

Being a VIP comes with many risks that generic security or a large entourage just aren't capable of mitigating.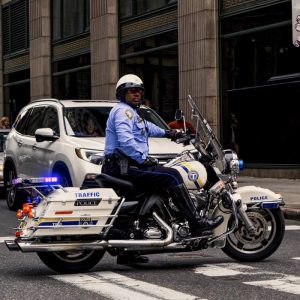 At Eagle Protective Group, we take the security of our Dallas VIPs and high-profile clients as seriously as we would our own employees.  We specialize in reducing risk, but not preventing our clients from leading their normal lifestyle.
Some of the biggest challenges faced with VIP security is the exposure to a greater number of threats due to the client's social or financial status.  Being in the public eye makes it harder to keep a person safe, and can lead to increased cases of robbery, extortion, or kidnapping for ransom.
High tech crime is on the rise, leading to more sophisticated intrusion techniques that can lead to leaking of embarrassing personal and/or confidential client or business information.  It is just as important to us for our bodyguards to protect our client's reputation just as much as it is to protect their physical body.  We recognize that our VIP's public image is an important factor in their long-term success.  It is up to the executive protection service people at Eagle Protective Group to stay one step ahead, gathering information, assessing threats, and giving our VIP clients peace of mind that they and their personal belongings are safe.
Our bodyguards are highly skilled individuals and current or former law enforcement or military professionals that go through rigorous training in executive protection.  Sometimes a more subtle approach is necessary rather than brute force, so we also make sure that our personnel excel in public relations skills which make them fit in easier at the office, high profile events, or at our client's residences.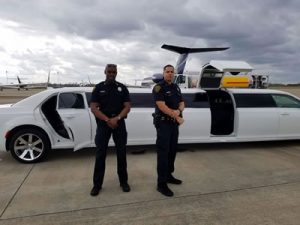 When our VIP clients are at high profile events, we employ special protective service measures to ensure their safety and easy ability to ingress and egress the event with the least possible chance of exposure to potential threats.  Whether performers, speakers, or dignitaries, Eagle Protective Group limits our client's field of harm, without interfering with their message.
We customize our protection plan to provide the highest level of security at work, on the go, and at home.  This means our VIP clients don't suffer any decline in their quality of life while we maintain their safety.  Our bodyguards are experienced in evasive driving techniques and advanced route planning to get you to your event, the airport, or home in the most efficient way possible.  We can advise when planning itineraries whether domestic or international to cover all potential threats that could arise and apply active control measures when met with aggressive or persistent people, fans, or other unwanted intrusions.
With our staff being former or off-duty police officers, we can easily liaise with local law enforcement all around the country, making planned routes and on-site police presences easier to acquire and readily deploy.  Having access to their resources also makes it more efficient in positively identifying named threats and stopping them before they have a chance to act.  Our affiliations with top tier security partners enable us to provide a high level of executive security that is unparalleled in the US.
---