22 Feb

What does a good Security Plan Look Like?

If you've thought about creating a security guard plan for your business, it can seem daunting. Let Eagle Protective Group walk through these steps for wand with you. We've been working in the Dallas Metroplex for almost 30 years, providing safety for business and residential applications when you need us.
This is a general guide to creating a security guard plan for your business and it can involve the following steps:
Assess your security needs: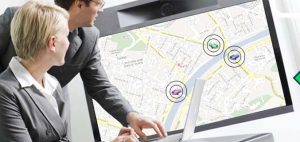 Get a free consultation from EPG. The first step in starting a security guard plan is to assess your business's security needs. This may involve identifying potential security threats, such as theft (customer and employee), vandalism, theft deterrence, and determining the best ways to mitigate these threats.
Develop a security plan:
Once we have have identified your security needs, we will help you develop a detailed security plan outlining the measures you will take to protect your business. This may include installing security cameras, alarms, or other security systems, as well as hiring security guards, off duty police officers, or implementing other security protocols.
Choose a security provider: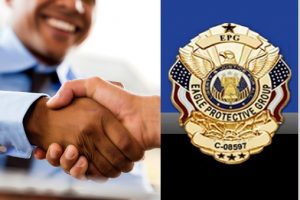 There are many security organizations to choose from in the Dallas Metroplex, so it is important to carefully research and compare your options before selecting a provider. At Eagle Protective Group, we provide a healthy reputation, decades of experience, and pricing that matches your needs, not set packages you can't adjust.
Negotiate a contract:
Once you have chosen to work with Eagle Protective Group, it is important to review the terms of the agreement. Make sure they fit your security needs to the T.  This should include the number of security guards you will need, the hours they will work, and any other specific requirements you may have.
Train our security guards:
Our guards come trained to handle many situations, but it's important for you to properly train our staff to follow your company's guidelines. Each business has individual needs, and together we make an excellent team to keep it safe.  Our security guards receive training to perform their duties effectively, including training in emergency procedures, customer service, and any other skills that may be relevant to your business but it's up to you to make sure the details are discussed so everyone is on the same page.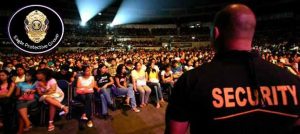 Monitor and review your security plan:
Once your security guard plan from Eagle Protective Group is in place, it is important to regularly monitor and review it to ensure that it is effective and meets the needs of your business. This may involve conducting regular audits or reviewing incident reports, and making any necessary adjustments to the plan as needed.
Overall, starting a security guard plan with us for your business involves carefully assessing your security needs, developing a detailed security plan,  negotiating a contract, training your security guards, and regularly reviewing and monitoring the plan to ensure its effectiveness.
By following these steps, you can help protect your business and provide a safe and secure environment for your employees and customers. Let Eagle Protective Group make that process a breeze!