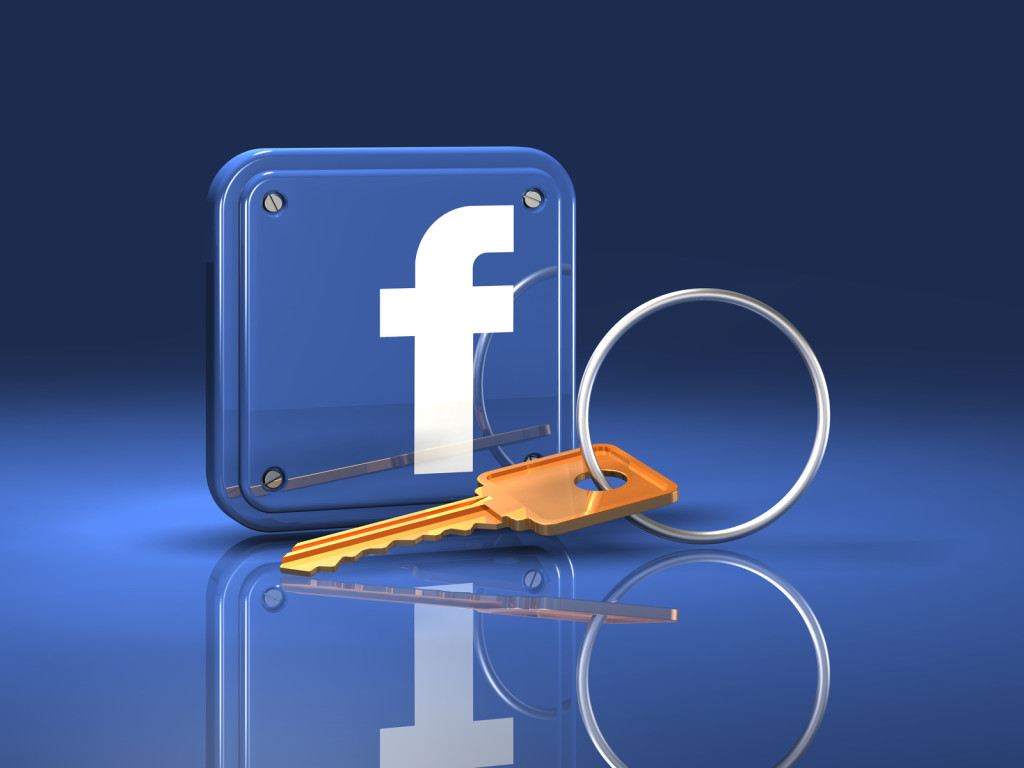 11 Sep

EPG Security Tip: Staying Safe on Facebook

As of mid 2015, there were more than 213 millions users on Facebook in the United States and Canada alone.  Just over a quarter of them are still unaware that information they present online is publicly available to anyone because their privacy settings remain untouched.

At Eagle Protective Group, we care about our customers both out in the field and at home. Here are a few tips on how to safely navigate Facebook and keep your family safe.

Facebook is presented as a family place where you can share photos, tips, recipes and conversations with friends all over the world, but just as it's useful for fun, it can be used to take advantage of you and your family.
Our 1st Tip: Know the person you're connecting with.
The first tip we stress for avoiding "romance scams", child predators, and other ilk, is to NEVER friend anyone you haven't met in person.  This is especially important advice when discussing safety on the internet with your children and elderly parents.
And now that there's a scam to create clone accounts based on people you DO know, it's important to search Facebook for your friend to see if duplicate accounts exist. If they do, connect with your friend outside of Facebook to let them know a duplicate exists and connect to the correct account while they attempt to disable the false one.  
Tip Number 2 – Learn how to set your privacy settings.
Every Facebook account has a very long but useful list of privacy settings that will allow you to cater to exactly which other users you want to share your profile with on the site.
You can make your profile viewable to only friends, friends of friends, the public and you can customize each post to include or exclude users as well.
A personal profile, should be locked down and viewable only to friends, whereas a business page benefits from being available to the public. Business pages can also be locked down to disallow commenting by people eager to tear a business down with false information, and we recommend you publish comments on a case by case basis.
To enter your privacy settings, click the top right lock icon and follow every menu item, answering every question/setting that keeps your information out of public view.
Do not publish addresses, phone numbers, or birthdays to the general public, and if possible, not to your friends either. Unless you're a business, it's risky to include this information because clone accounts can be created, or worse, you or your family could become targets for scams later.
Our 3rd Tip:
Control the use of game and other applications connected to Facebook.
You may have visited other sites or games online that allow you to sign in with Facebook. Each time you do this, you give them permission and access to information you've entered into facebook.
This can be a useful way to use sites you visit a lot, however, are you comfortable with sharing your data with them or allowing them to publish posts on your behalf?
If given the choice to sign in with Facebook, we recommend you go the extra mile and create a separate account to access these sites because they don't need to know who your friends are and they don't need to know your personal information.
And as for Facebook's check-in feature, we do not recommend using it and if you must or really want to, do not check in until you have left the location to prevent anyone from knowing your exact location at any given moment.  This is especially important for families and young people with accounts.  When you check-in, you're basically saying you're not home and if your account is set up as public, you've just invited a thief into your home with open arms.
Our final tip: Use judgement when posting on Facebook.
Did you know that 45% of employers use Facebook when they're interviewing candidates for a position?  When you have a profile that is public, you're allowing these employers read your complaints and frustrations that could affect whether or not they consider you a good candidate.
Avoid sharing sensitive personal information (addresses, birthdays, locations, etc) on a profile that is publicly available for viewing.
---
Eagle Protective Group loves their customers, and we take great care in understanding our customer's private security patrol needs. Whether you need us for a short event, or long term for your church or school, EPG can cater our services to fit your exact profile.
We also offer services such as:
Security Guard Services for Businesses, schools, and churches.
Private Body Guards
Concierge Services
Celebrity Protection
Executive Protection Agents
Private Investigative Services
VIP Luxury Living Protection
VIP Transportation and more!
Contact us to find out how we can protect you or your business.