07 Nov

Retail Store Security for the Holiday Season

At Eagle Protective Group our security guards and off duty police work in conjunction with the store managers in the Dallas Metroplex to prevent theft by employees and customers in any retail setting.

One of the most common duties we perform is to check staff when leaving work and also check when products are delivered to the store.

This holiday season, even though we're still hampered by the Covid-19 pandemic, stores will be open because businesses need to stay in business, right? Increased traffic means increased theft.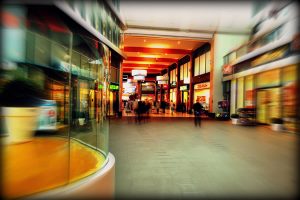 You need traffic control to keep the total number of people in the building controlled throughout the day which reduces theft.
By showing a security guard at the door and performing these traffic control duties for you, we deliver peace of mind that customers seek during what could be a stressful shopping experience.
We offer armed and unarmed security to perform these retail security tasks based on your needs, because not every situation is the same, but retail businesses with high priced inventory may consider it necessary to have armed security guards or officers in place.
Call us for a consultation on how we can place security details in your store to protect your business and your customers. We even offer plain clothed security to blend in, all you have to do is contact us!
Tips for how to station retail security:
At the entrance where customers come and go
At the registers watching customers for unusual behavior
Strolling through the aisles for a more intense presence, specifically aisles that contain your most expensive items.
In the parking lot if you feel automobile break-ins are an issue at your location.
If you are unsure how you would implement a security guard at your retail location, give us a call and we'd love to talk with you to help  find the right solution for your needs.