10 Dec

Keep Party Crashers from Ruining Your Holiday Parties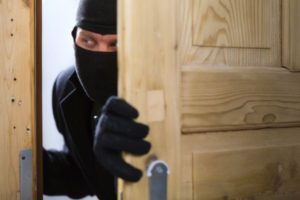 One of the last events you would think that you would need to add our Dallas security officers to would be your holiday parties with your friends and loved ones.  But these are just the sort of opportunities criminals look for when they are planning their crimes.
Generally speaking, a criminal only needs three things in order to accomplish their heist:
Motive – They are certainly motivated to take your family's and loved one's money, cars, and other priceless possessions.  They know that security at most stores in the Dallas area are stepped up for the Christmas season due to increased demand.  Many burglary suspects would welcome the chance to score some extra money to buy drugs, weapons, or get back to their bookie to place more bets.  Studies show that detached single-family homes and corner houses are the most preferred targets, and the back side of houses was the most attractive point of access for most burglars.  Also, most criminals plan their entry ahead of time and specifically wait for activities to occur that will occlude their chances of being seen or caught.
Means – It wouldn't take much for them to conceal a weapon or other implements on their body to penetrate your home or the vehicles parked in your driveway during the party. Some simple prying devices like crowbars and slim-jims can make easy work of some car door locks.  Other hand tools such as screwdrivers, hammers, and pliers are easily come by at almost any home or hardware store.  Lastly masks, gloves, and other clothing used to conceal their identities are also easy to come by, and during the Covid pandemic, when many people are wearing masks during large get-togethers, they wouldn't look suspicious at all at first glance, and could slip in with one of your invited guests, giving them entry into your home.
Opportunity – Without a security guard at the door checking guest's identification as they enter the party, there is ample opportunity for a criminal to sneak in undetected, possibly with a weapon they could use to take hostages later. If you didn't allow a Dallas security guard from Eagle Protective Group to manage regular patrols around your property, then you might have missed the criminal's cohorts breaking into your guest's cars while the other one was inside stealing jewelry or worse.  As the host of your party, you should be more worried about running out of Crudité, not whether or not you are about to be part of a hostage situation.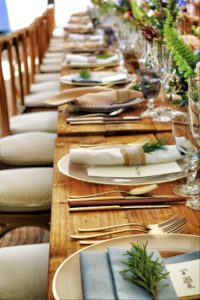 Event security is something that isn't regularly thought of, and many people don't think that something bad could happen to them during the holiday season, but that is just what burglars are hoping for.  Our security guards  or off-duty police officers know what to look for in situations where the distraction of many people could lead to criminals taking advantage of a circumstance.  Many criminals are repeat offenders, and there is even a chance that one of our Dallas security professionals may even recognize a perpetrator's face or methods before disaster strikes.
Don't take a chance with your large events, whether it's Christmas, Hanukkah, Kwanzaa or just a giant holiday party event with many guests.
Let Eagle Protective Group take the workload of protecting your guests and your property so you can enjoy the festivities without worry.
---
Eagle Protective Group can serve you home or business with a safe event by handling traffic, security of the guests, and more. Please contact us or call to set up a free consultation! 972-241-3881