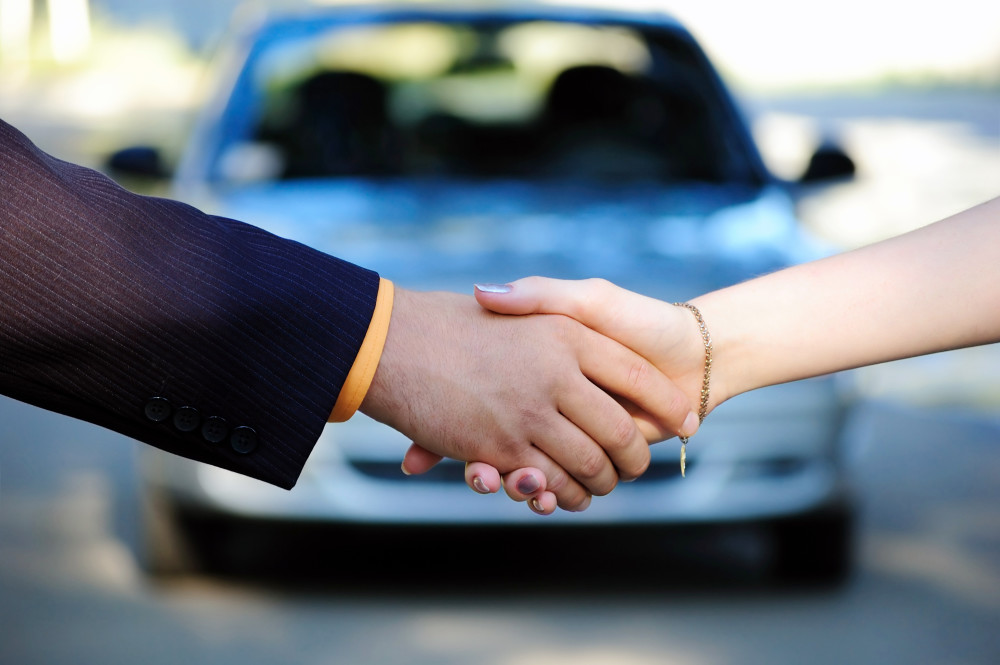 03 Sep

EPG Security Tip: How to Shop Safely on Craigslist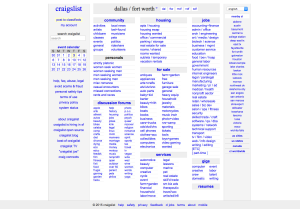 Everybody loves a deal, and the Dallas Craigslist marketplace is one such place to find great amazing prices on anything from furniture to automobiles and everything else in between.
But lately, across the United States and closer to home in the Big D, craigslist shoppers have become the targets of criminals looking to dupe or steal from prospective buyers AND sellers.
Does that mean you should stop shopping or selling on Dallas Craigslist? No, it just means, not unlike with any person to person transaction, you need to maintain a few safeguards to keep you and your family safe.
Here are a few tips to follow when shopping on the Dallas Craigslist Website.
When shopping for or purchasing high priced items such as Jewelry, Electronics, Vehicles, and other items priced over 50$, follow the tips below. (We'll cover buying/selling furniture in the next section.)
Do your due diligence during the initial contact. As a buyer OR seller, if the party you're  responding with states "I'm in the military away from home, or in another country, etc…", walk away from this transaction immediately. Chances are it's an email scam that involves a fake cashiers check.
If the transaction does turn out to be a real offer (as the buyer OR seller), ask to meet the party in a safe public place. Many police stations now offer ebay and craigslist transactions at their offices so that you feel protected during the transaction.  You can also meet in a coffee house, or other busy area to conduct business.  

Bring someone with you if at all possible. This is important, especially if it involves a vehicle. You'll be busy admiring the merchandise, while your friend acts as protection and can pick out issues you can't see because you're not paying attention to them.

If a party is not willing to meet you in public or offers up some sort of excuse as to why, move on to the next transaction. There could be a legitimate reason they can't meet you, but chances are, they're dealing in stolen goods or they were planning to rob you at a more private location.  
Why should I do all of this for something as simple as a $50 ring?  
Criminals will lure buyers to locations to purchase the ring and then rob you of your cash or worse. Conducting business in public, just as you would in a normal store environment is a much safer option when dealing with strangers.  If you can meet in public, even for a smaller priced item, all the better. There's nothing wrong with playing it safe.
What if I have a heavy item I can't take to a public location?
This is where we want to mention items like furniture.  A sofa is not an easy item to move, we get that.
If you are the buyer and you have to meet seller at their residence, take a partner (you'll need one anyway to lift it!  Keep your money in the car, and lock the car. Don't take the money into the residence, and maintain a keen eye on who is there, and if your inner voice is talking to you.  If it seems like the seller is on edge or acting oddly, do not proceed.
We don't want to scare you, because 99% of Dallas craigslist transactions are between law abiding happy folk just trying to make money of their unneeded stuff or find a good deal, but that 1% important to be weary of when shopping. At Eagle Protective Group, we care about our customers, and we're more than just a private security guard company. We want you to stay safe in all aspects of your life.
If you are the seller, ask a friend over to be present during the transaction, move the furniture outside, lock the doors, leave your purse inside, and wait for the party in front of your residence (or the most public area).  There's no need to invite people into your home if you can absolutely avoid it.  
If you can't move the furniture item out of your house, we caution you on maintaining a safe way to display and get it out of your residence.  Or just don't sell it, donate it to a charity driven thrift store and take the tax break.
For more information on how to shop safely on craigslist, please visit their help page.
https://www.craigslist.org/about/safety
---
Eagle Protective Group loves their customers, and we take great care in understanding our customer's security patrol needs. Whether you need us for a short event, or long term for your church or school, EPG can cater our services to fit your exact profile.
We also offer services such as:
Security Guard Services for Businesses, schools, and churches.
Private Body Guards
Concierge Services
Celebrity Protection
Executive Protection Agents
Private Investigative Services
VIP Luxury Living Protection
VIP Transportation and more!
Contact us to find out how we can protect you or your business.