17 Oct

Halloween Safety Tips!
Halloween is around the corner, and COVID is here to stay… for awhile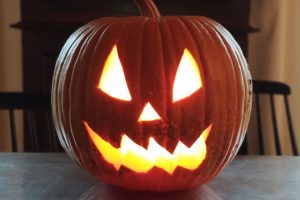 While Halloween activities are back in business in 2022, the ghost of Covid-19 2020 continues to rear its ugly head.
As we swing into colder weather, so follows are hot spots and micro waves of Covid-19, here to tear you down once again.
Eagle Protective Group wants you and your family to make sure this holiday is a safe one.
The following are some tips gathered from the CDC and Dallas County authorities to help you have a safe and fun Halloween!
Best ways to avoid Covid in 2022 while still enjoying Halloween in Fall.
YES
(Low transmission probability)

Online parties/contests

Car parades

Halloween movie nights at home or drive-in theaters

Halloween-themed meals at home or OUTDOOR seating at restaurants that comply with the safety protocols

Dressing up homes and yards with Halloween-themed decorations.

Scavenger hunt style candy searches around your home.

Door-to-door trick or treating with limited interaction and distance provided between your child and those treats!

NO
(High transmission probability)

INDOOR Halloween gatherings, events, or parties with non-household members.

THIS INCLUDES BARS – Remember, the fewer people you interact with, the more you limit your exposure.

Any indoor or cramped public area of Carnivals, festivals, live entertainment, and haunted house attractions.

Door-to-door trick or treating

Indoor treat give away events (churches, schools, etc)
If you can wear a mask under your mask, and still breathe (it will be hot regardless!), add that extra layer of protection.
For more ideas, please visit the Dallas event schedule for activities available
---
If you absolutely intend to participate with trick or treat events, please follow the CDC guidelines to keep everyone as safe as possible.
Make trick-or-treating safer for kids
Avoid direct contact with trick-or-treaters.
Give out treats outdoors, if possible.
Set up a station with individually bagged treats for kids to take.
Wash hands before handling treats.
Wear a mask (medical).
For Trick or Treaters
Make your cloth mask part of your costume.
A costume mask is not a substitute for a cloth mask.
Do NOT wear a costume mask over a cloth mask. It can make breathing more difficult.
Masks should NOT be worn by children under the age of 2 or anyone who has trouble breathing
Stay at least 6 feet away from others who do not live with you
Indoors and outdoors, you are more likely to get or spread COVID-19 when you are in close contact with others for a long time.
Wash your hands
Bring hand sanitizer with you and use it after touching objects or other people.
Use hand sanitizer with at least 60% alcohol.
Parents: supervise young children using hand sanitizer.
Wash hands with soap and water for at least 20 seconds when you get home and before you eat any treats.
For more information, please visit the CDC Trick or Treating Guidance PDF
We here at Eagle Protective Group hope you have a safe and fun Halloween this year. Stay strong, stay resilient, and we'll get through this…..AGAIN!
---
Eagle Protective Group loves their customers, and we take great care in understanding our customer's private security patrol needs. Whether you need us for a short event, or long term for your church or school, EPG can cater our services to fit your exact profile.
We also offer Private Security Services such as:
Gated Community Security (Guards)

Security Guard Services for Businesses, schools, and churches.

Private Body Guards

Concierge Services

Celebrity Protection

Executive Protection Agents

Private Investigative Services

VIP Luxury Living Protection

VIP Transportation and more!
Contact us to find out how we can protect you or your business.