19 Jan

Do you have what it takes to be a security guard?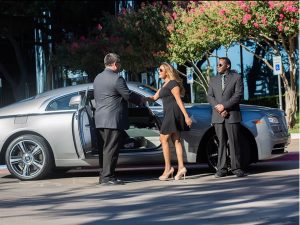 Eagle Protective Group is the number one security guard company in Dallas for a good reason.  We find the best candidates and, along with specialized training programs, make them exceptional.  We are looking for people able to exercise abilities in line with our core values of honesty, mutual respect, trust, loyalty, openness, and professionalism in all working relationships.  If you meet these leadership skills, then you are already halfway to being part of the team.  Other licensing requirements may include:
Applicant must be a US Citizen or meet US Immigration requirements.
Applicant must consent to an in-depth background check and drug test.
Applicant must have a High School education.
Applicant must be 18 years of age.
Applicant must have a cell phone.
Applicant must have a valid Texas driver's license.
Applicant must have reliable transportation.
Applicant must not have been convicted of a felony or a crime of moral turpitude.
There are a variety of positions that our Dallas based security team is looking to fill at any given time to work with our agents in a variety of ways that include VIP and executive protection, transportation, and investigative services.  Our former and off-duty police officers and ex-military agents help fill out our offerings by aiding with:
Traffic Control
Personal Protection
Event Protection
Keeping patrons safe in unsafe environments
Guarding property against protests
Residential patrols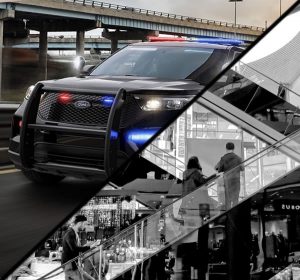 Many of the former or off-duty police officers we work with are already very familiar with many of the services we provide from their time on the force and are easily able to apply the skills they've already learned at the academy and in the field to our business model.  You don't even need to leave your current job if you don't want to.  If you are off-duty and looking to earn a few extra dollars for the holidays, or for a special forthcoming occasion, you can come work for us doing a job similar to your day job.
Our licensed Dallas private investigators serve to provide surveillance, location, and information all over the United States.  We can work with our clients to provide info pertaining to the reputation, association, whereabouts, affiliations, movements, and conduct of any persons of interest using high-end technology and influential executives and have provided complex investigative solutions for State and Federal agencies.
Providing transportation services may not sound like a fun job, but all our security personnel involved in providing secure transportation services to our clients have specialized training in assisting individuals of high rank and status.  Our bodyguards are experienced in evasive driving techniques and advanced route planning for optimal protection on the go.  All our secure transportation vehicles are insured, licensed, and well maintained for whatever need our clients may call upon us for at any given moment.
We provide protective services to clients from all walks of life and strive to create long-term relationships by giving them top-tier discreet security that doesn't interfere with their everyday lives or careers.  If you want to work for one of the best security companies in Dallas that provides safety and security that adds a tangible value to people's lives, then you should consider becoming an officer for Eagle Protective Group.
---
If you think you have what it takes to be a security guard in Dallas for Eagle Protective Group, start your career now and apply!