14 Oct

Do You Need To Hire Executive Protection Dallas Services?
When there are high profile events, hosted by high profile individuals, a special and unique security situation is created.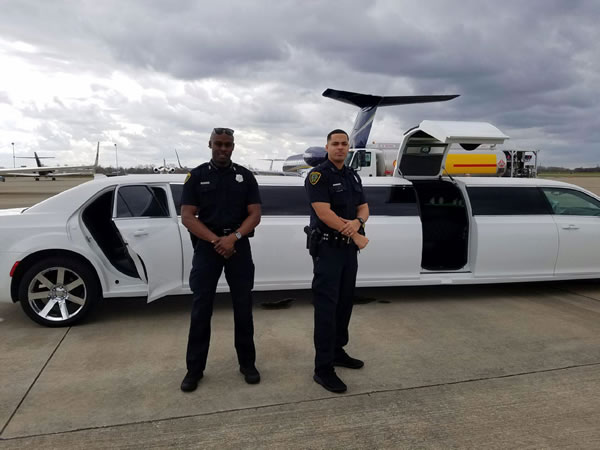 The most targeted individuals are the executives that include businesspersons, political figures and other important personalities. Apart from the residential and commercial security systems that are now used widely around the United States, security companies are now focusing on the important personalities that are often the target of terrorists, or psychotic individuals. Keeping the level of vulnerability of popular personalities in mind, they have come up with executive protection Dallas services.
While we can never imagine when and where we might be faced with an undesirable situation, having effective security measures by our side is the smart choice in today's world. If we recall the incident when former U.S. president, George W. Bush was attacked by a shoe, the same thing, which happened with the former prime minister of Australia, John Howard in 2010 as well and other political personalities around the world, we can learn the lesson that executive protection is becoming a necessity.
If you are still unsure, whether your executives require protection then the latest incident will scare you to your core. If you watch news regularly then you might have heard of the March 4 incident with Mark Lippert who is the U.S. ambassador to South Korea. He was attacked with a 10-inch knife by a Korean national activist. Now, if you deeply analyze the situation, if such an important personality can be attacked then we can openly say that no one is safe.
Even a country that has a bunch of safety laws in place is not capable of protecting their own executives. People and organizations have largely turned to private security companies that offer executive protection services.
If the question as to how executive protection differs from normal security protection is circulating in your head then here is what you need to know about executive protection  services.
Executive protection, alternatively known as close personal protection, refers to security measures taken to protect VIP's because of their designation, status or popularity.
Executive protection mainly focuses on personal protection rather than a geographical area.
It may also be extended for immediate family or members of the extended family.
As opposed to general security measures that often include unarmed and untrained security guards, executive protection is provided by trained and armed professionals who are not just physically capable of mitigating risks but also mentally prepared for it.
Executive protection can also include personal escort services from one place to another.
Executive protection offers a more secured personal space than other security services.
Other protective measures in executive protection Dallas include:

Bodyguards
Home Security Systems
Mail Screening
Background Checks
Private Jet Travels
Armored Vehicles
Vehicle Scramble Plans
Top-notch Arms & Weapons
Other Security Communication Devices
The need to hire executive protection services depends on what does your life cost and who can benefit in case of your death? Do you need to look after your family or do you have a fortune that is at risk of being stolen or acquired illegally? Do you have connections with a highly influential and secret organization that will do anything to protect their secrets?
Not many organizations opt for executive protection because the benefits are yet to be known. Most inexperienced security providers often misguide companies and lure them into hiring their services, charging a bunch of dollars for something that they are not capable of providing.
If you are in search of a security provider that offers executive protection services, then you might want to look into a couple of things that assures you, you have handed over the responsibility of your protection in the right hands. Here is what you need to look for:
A Licensed U.S. Security Provider
Training Certificates
Arms & Weapons License
Fully Equipped Training Facility
Skill Set of Security Guards and Agents
Experience (Number of Years)
Client Testimonials
Now that you are all set and have the necessary information, you can assess the level of security you require according to your designation or status. Just keep in mind that nothing is more important than your life and taking safety and security measures like executive protection  services can make you feel a lot safer than any other security service.
Eagle Protective Group is a licensed security provider of executive protection Dallas services. Our clients have trusted us with their lives for years and we strive to provide them a level of security that is unmatched. For more information, visit www.eagleprotectivegroup.com.