07 Aug

Avoiding Scams – Security Tips from EPG: The Kidnap Caper

This week, Eagle Protective Group brings you news and safety tips about a scam that is on the rise here in the United States. The scam preys on your relationships, your heart and your wallet.

At EPG, we want our customers to be safe in all facets of their lives. We're not just a security guard company in Dallas, we're here to protect you in any way we can.

Here's how the scenario works:

Scammers call random (or planned numbers) looking for senior citizens or anyone they think will fall for the story they're feeding you.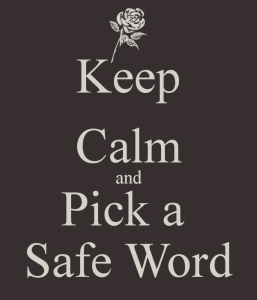 1) You receive a distress phone call. It's from a relative, possibly your children or grandchildren.
2) They speak as if they're in danger, or maybe they're calling from "jail" and need bail. They may even say they've been kidnapped.  If it's a kidnap, you'll hear screaming in the background, maybe it's your kid, you don't know, what do you do?
3) Remain calm. The most important thing to do is something you did years ago. Ask to speak to your child, and ask for the safe word. You created a secret safe word with your child and you should keep using it through adulthood. It's very important to have one now as it was then because this will determine if the caller is indeed your relative or child and in need of help.
4)  If they can't give you the password, they're mostly likely scamming you.  If the person on the phone says, "I'm in jail and they kicked or injured my throat so I sound weird, or I just can't remember", you're being scammed. Scammers will debase themselves in any way possible to get an emotional rise out of you, make you worry, and make you open your wallet to post bail or ransom.
5) Hang up and call the loved one your scammer is pretending to be, and if you can, or even better, call or text them while you're on the phone with the caller using another line.
6) Call the police. They may attempt to contact you again, record their number if possible and file a report with the police.
This type of scam can also happen via email, but it's even more disturbing by phone. Scammers will prey on your parents, your grandparents and those who are not native speakers, anyone they think who might pay off.
It is crucial that you create a safe word (or words) with your family and close friends you rely on when horrible events happen. Never share these safe words with anyone outside the circle that needs to know them. This small token of love between you and your family could mean life, death or prevention of theft via these scammers.
Be safe, everyone.
---
For More Information About This Scam and How You Can Protect Yourself:
FBI warning about kidnap calls
CNBC covers "Virtual Kidnapping Scams"
A family in Texas falls for the virtual kidnapping scam.
---
This scam warning service is provided by Eagle Protective Group, a leader in security guard service for the Dallas Metroplex for over 20 years.
Eagle Protective Group takes great care in understanding our customer's security patrol needs. Whether you need us for a short event, or long term for your church or school, EPG can cater our services to fit your exact profile.
We also offer Other Services such as:
Department Store Security
Security Patrols
Church and School Security
Body Guards
Concierge Services
Celebrity Protection
Executive Protection Agents
Private Investigative Services
VIP Luxury Living Protection
VIP Transportation and more!
Contact us to find out how we can protect you or your business.