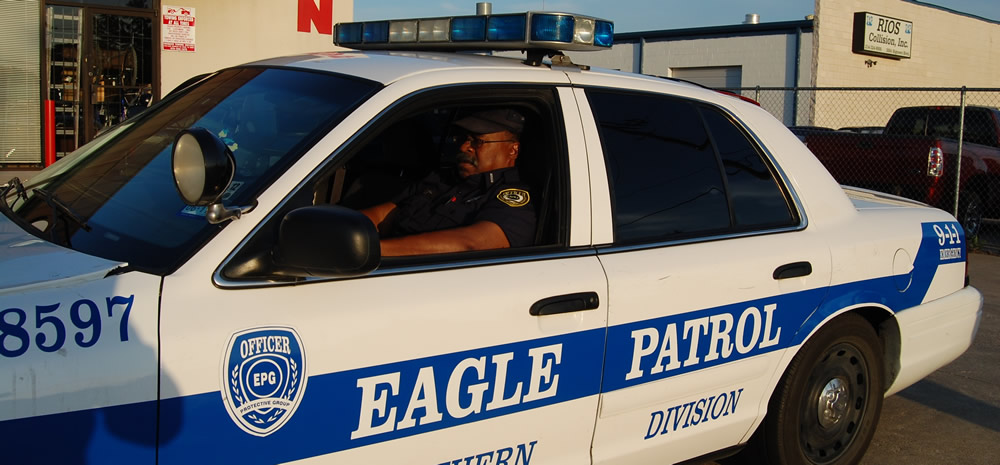 22 Mar

Are you thinking about hiring a Security Guard Service in Dallas?
Helpful Tips Before Investing in a Security Guard Service
To protect your property, which could be your home, or your company, a school or church, hiring a security guard is something not to take lightly.
This person will have access to your property, so it's important to find the right company with the right skill set to make sure you've made the confident choice.
Eagle Protective Group would love to be your security guard service of choice but we understand that location, and budget are important issues, so call us and we'd love to talk to you about your options.
We can fit within just about any budget and our security employees are fully trained and licensed.
Why Should My Business Choose Eagle Protective Group?
Choosing a security guard from Eagle Protective Group creates positive results, whether you choose between an armed or unarmed security guard.
The mere appearance of a security guard at your place of business or residence is enough to dissuade a potential criminal situation. It says that your business considers security a high priority.
Not only that, our security guards are trained to spot situations that may involve criminal behavior and stop it in its tracks.
Most businesses rely on security cameras to manage their day to day security, however, with the presence of security guard from Eagle Protective Group, you have a person available to act quickly to address issues straightaway.
Having a security guard service protect your business is also comforting to employees who have the option to call upon one of our guards when a situation gets out of hand.
What kind of questions should I ask?
If you call us for a consultation, do not fear asking us any question. We welcome it.
We suggest asking us about which employees we might send to your location. Training and certifications of all employees, is available for your perusal.
And while we have documentation on training of all our employees, we absolutely expect you to carry on your own background check before hiring us. Your peace of mind is essential to us at Eagle Protective Group.
---
Eagle Protective Group loves their customers, and we take great care in understanding our customer's private security patrol needs. Whether you need us for a short event, or long term for your church or school, EPG can cater our services to fit your exact profile.
We also offer Private Security Services such as:
Gated Community Security (Guards)

Security Guard Services for Businesses, schools, and churches.

Private Body Guards

Concierge Services

Celebrity Protection

Executive Protection Agents

Private Investigative Services

VIP Luxury Living Protection

VIP Transportation and more!
Contact us to find out how we can protect you or your business.