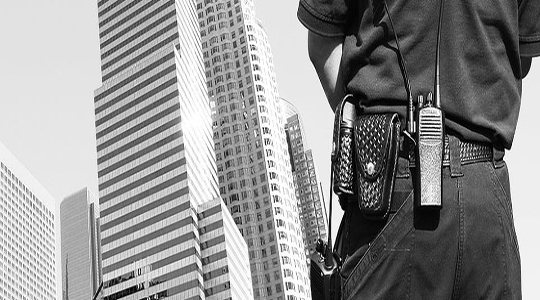 19 Mar

4 Factors That Indicate Towards the Rising Importance of VIP Protection in Texas

Security is no longer a privilege one can enjoy especially when crime is on the rise and security lapses have become too common. As for executives and VIPs who face imminent danger every time they are exposed to the public, VIP protection in Texas is not just a luxury but a need in this day and age.

In every waking moment, security is of paramount concern for every sports celebrity, actor, musician, and political figure, because they have a significant influence in society that may give rise to emotions of admiration or hate among the masses.

Take a look at the five important factors that indicate towards the rising importance of VIP protection in Texas.

Sophisticated Crimes

Criminals are now smarter than ever before and now use technology to carry out sophisticated crimes. VIPs are usually involved in interacting with people with similar class inside the periphery. This increases the vulnerability and makes it necessary for the VIPs to receive adequate protection from trained body guards from a high-end security company.

With power and influence, comes a greater risk of vulnerability which is why it is important to protect them at home, office and especially when they are on the go.

Safety and Comfort

VIP protection in Texas is not only critical due to societal demands but because of physical demands as well. VIPs face imminent threats every day; imagine a celebrity going to a shopping mall without being at risk of getting mugged or a CEO of a well known corporation moving around the city without risking a sniper shot.

Just like everyone else, VIPs and executives also deserve a shot to have a normal life and VIP protection is the only way they can lead a safe as well as comfortable life.

Prevention of Human Suffering and Much More

VIP protection in Texas costs a lot of money but it all becomes worth it when it prevents a major mishap that could not only result in human suffering but also in terms of medical and legal costs involved in cases of injury. Bodyguards who are employed by companies providing VIP protection in Texas are trained on threat assessment, evasive and defensive driving skills, emergency medical training, weapon training, and crowd control.

Highest Standards of Protection from Potential Danger

Not everyone can provide VIP protection since one has to go through tough exercises and tests in order to become a VIP protection professional. Most top notch security companies in Texas hire bodyguards who have served in government agencies in the United States such as the Secret Service or the Federal Bureau of Investigations as well as those who have an extensive military background in security and combat.

Each recruit is made to attend refresher courses in which they are taught different strategies for protecting themselves as well as the VIP from potential physical harm in various situations. VIP protection professionals receive all the necessary training in armed and unarmed combat, creating a ring of protection, and constantly use alternating routes to ensure no one is able to track the route.

These are the four factors that have increased the importance of availing services for VIP protection in Texas. One of the best security companies that deal in providing executive and VIP protection in Texas is none other than The Eagle Protective Group; a trusted name in providing matchless security solutions at a fair price.